.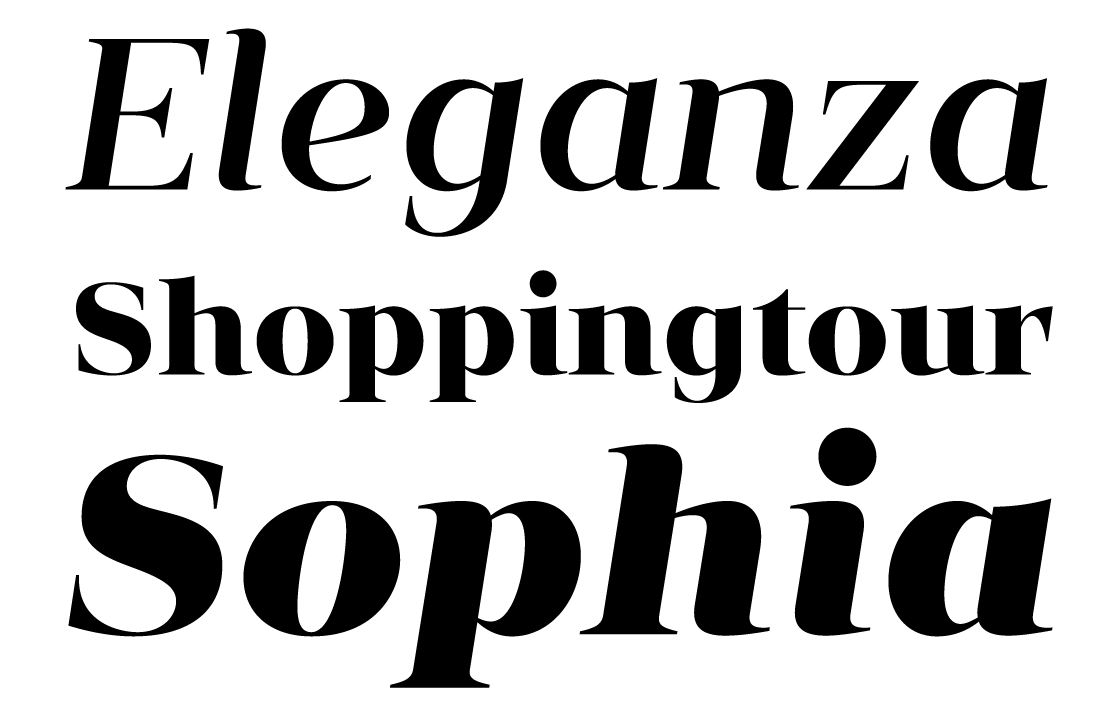 While being a hommage to the beloved high-contrast didone typefaces from the 18th and 19th century, Vendura comes up with some unique design details, giving this family a modern twist. It adds a lot of personality to any Editorial Design, Branding Project or User Interface.
Try & buy Vendura at
→ Creative Fabrica
→ Fontspring
NEW!

A neoclassic serif family
.

Let's have some fun! Govia Sans adds plenty of joy to any logo, layout or UI. Geometric shapes and a funny look come together in this font family – thus, Govia Sans might be the perfect choice for toys, books, packaging designs, movie posters and many more.
Try & buy Govia Sans at
→ Creative Fabrica
→ Fontspring

A funny two-font-family
.

Arlon makes it easy to give any brand or advertising a cool & futuristic look. Thanks to its spurless letterforms and some uncommonly shaped letters, this typeface creates a strong visual impact even in small sizes.
Try & buy Arlon at
→ Creative Fabrica
→ Fontspring

A futuristic sans family
.

Say hello to MonsterPie. This font brings the funny appearance of irregular designed characters together with the classic look of the Didone typefaces from the 18th century – that makes it a good choice for theme parks, movie posters, games, greeting cards and kid's products.
Try & buy MonsterPie at
→ Creative Fabrica
→ Fontspring

A funny didonesque Font in two styles
.

Quenda is a small sans-serif family comprising six weights: thin to heavy. Due to its rounded terminals and a slight handwritten look, Quenda has a friendly and warm appearance. Its main purposes are for advertising and branding projects.
Try & buy Quenda at
→ Creative Fabrica
→ Fontspring

A friendly family in six styles
.

Pan Pizza is a spontaniously looking brushfont. It's intended to be used in bars, diners, fast food restaurants and the like. Pan Pizza contains strokes, arrows, ligatures, inferior/superior digits, fractions and kerning values. Having 450 glyphs on board, it covers a wide range of eastern and western european languages.
Pan Pizza is free for commercial and personal use – have fun!
→ Download

A free brushfont

Freebies
A beginner's guide
How to make the most out of your fonts in Adobe Apps